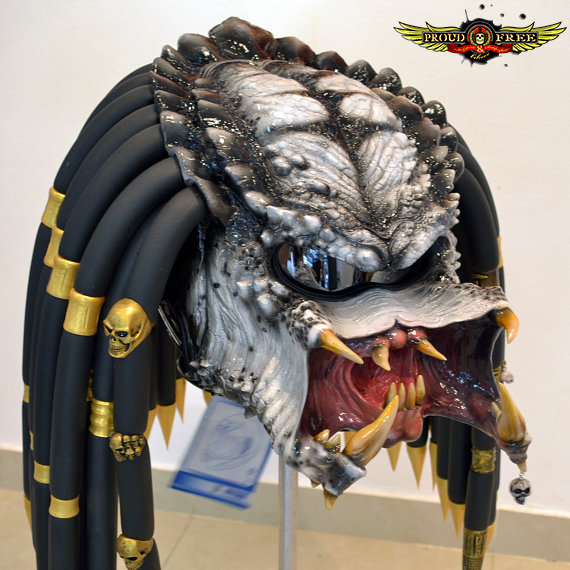 FIERCE? BADASS? SCARY AF?
Call these insane helmets what you will.

Turn some heads, start a panic, and ride like the Predator you know you are—all while keeping your noggin safe.

These DOT & ECE certified helmets are hand crafted by the original Predator helmet artist who started this insanity.
And it shows.

Unlike other knockoffs you might find online, the quality and attention to detail will floor you, as will their light weight and sturdy design. Plus did we mention these are DOT & ECE certified?

One has real lasers beaming from the helmet ... need we say more?

Be the first kid on the block to own one. Or start a roving gang of biker predators and really shake things up (just stay away from old age homes. We hear their defibrillators aren't always up to code).