An NFG outlaw jacket straight outta the 70's
From a time when the proud and free biker outlaw came into his own.
Race-ready 1.2mm thick cowhide for spills, vintage styling for thrills. A quilted old skool pattern on the shoulders, elbows and back. CE-Approved armor in all the right places.
Water resistant leather, perfectly distressed ... rock this bad boy and you'll be impressed.
All Biker Dope jackets come with armor and have a hidden pocket with an emergency credit card knife (it might save your life or cut a tomato).
All Biker Dope jackets and riding shirts come with CE Approved armor for all the right places. We're eating the cost, but we prefer our customers alive and in one piece. If you don't like it just don't install the armor until you need it.
All Biker Dope wear is highly customizable. Please send us your measurements for a perfect fit (see chart below).
Fav color leather not shown as an option? Request brown, grey, red, royal blue, white or yellow (or practically any other leather color available).
Please leave a note during checkout with your measurements and any custom requests like an alternative color. Or email us with the info and include your order number and name.
All Biker Dope jackets come with an emergency credit card knife. It is razor sharp. Don't be a dumbass. Please exercise caution when opening and handling.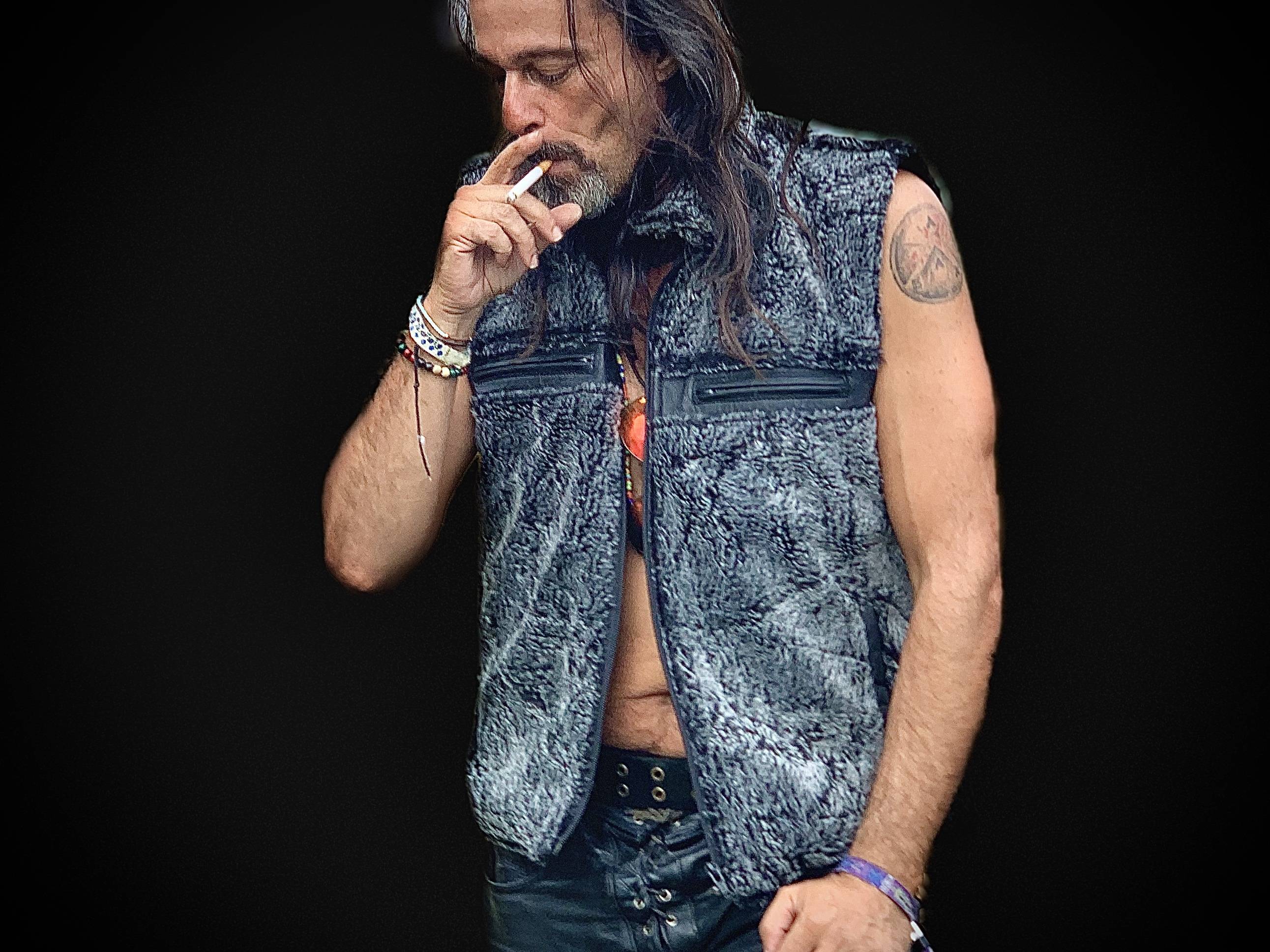 Modeled after the fur vests worn by outlaw bikers of the 60s and 70s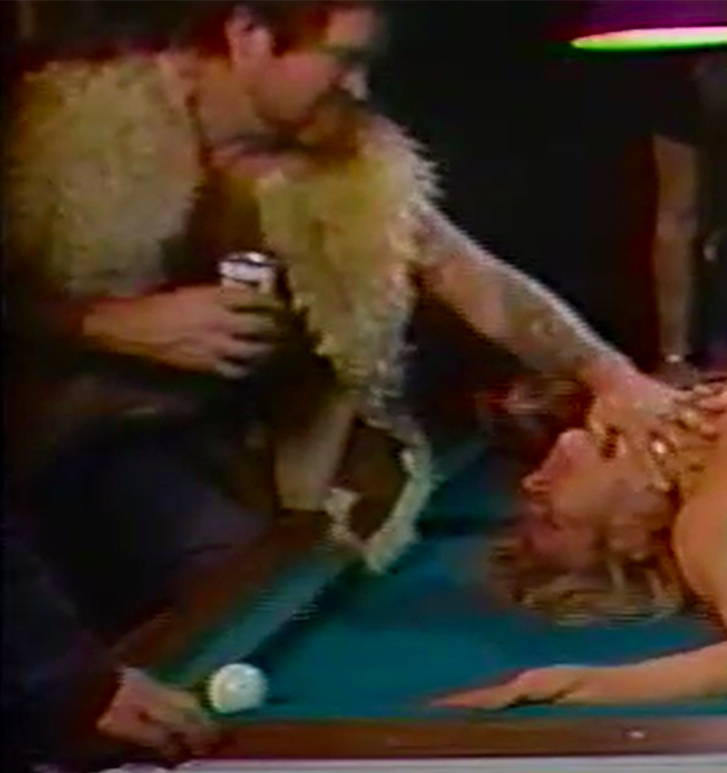 LEATHER (OR CLOTH) LINING
Your choice of distressed leather or cloth with a stock or custom design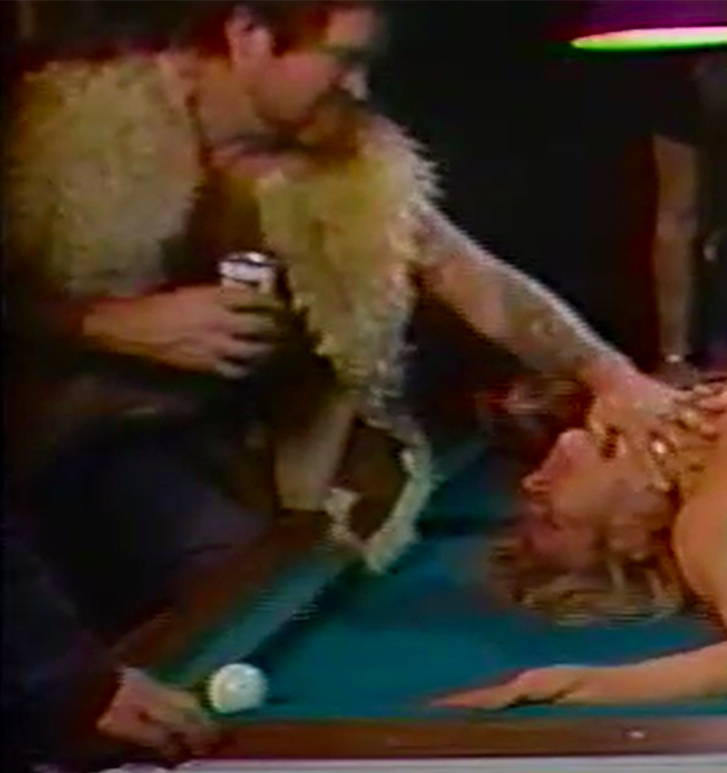 Rock the fur or the distressed leather (or cloth with design) on the outside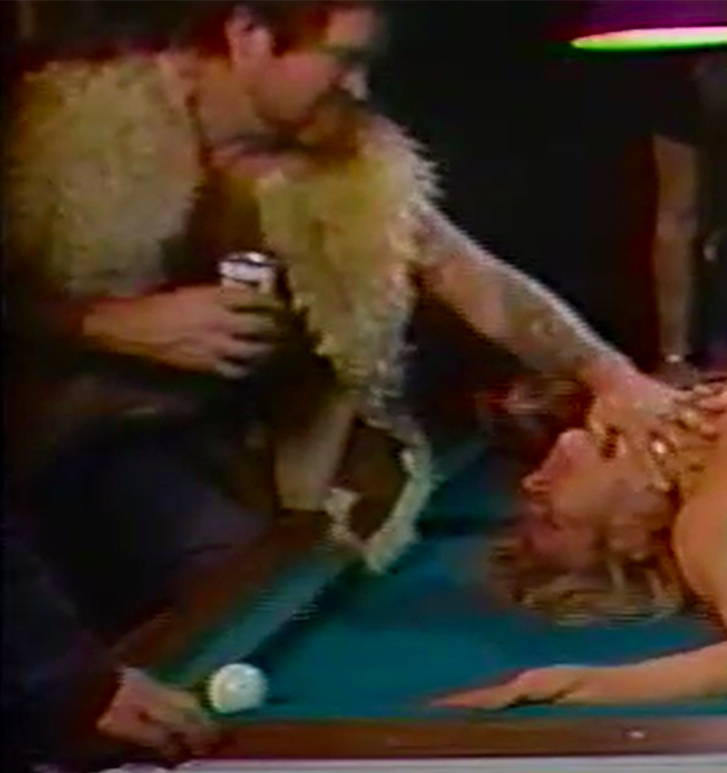 Removable back armor, and leather inner lining.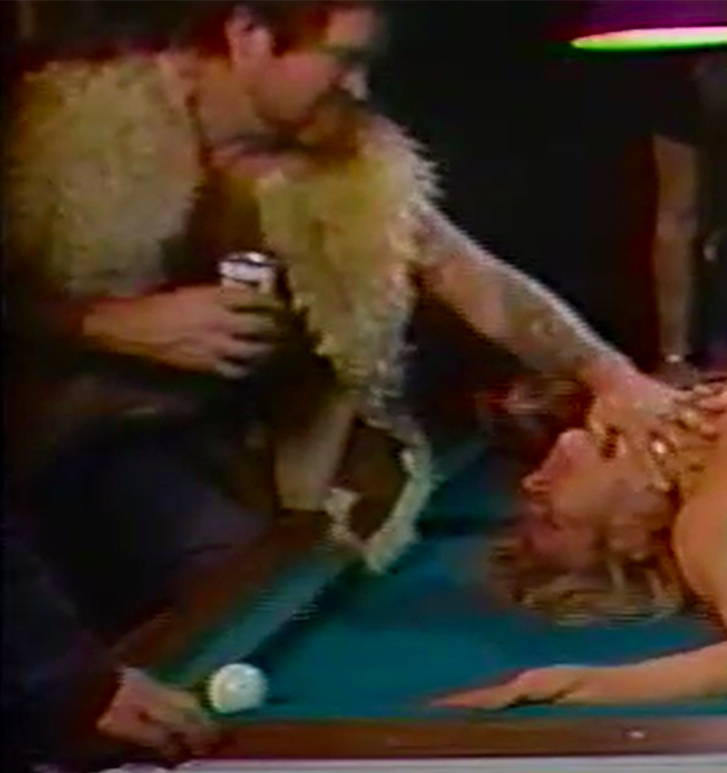 Strong AF zipper & materials, reinforced stitching, and specialized pockets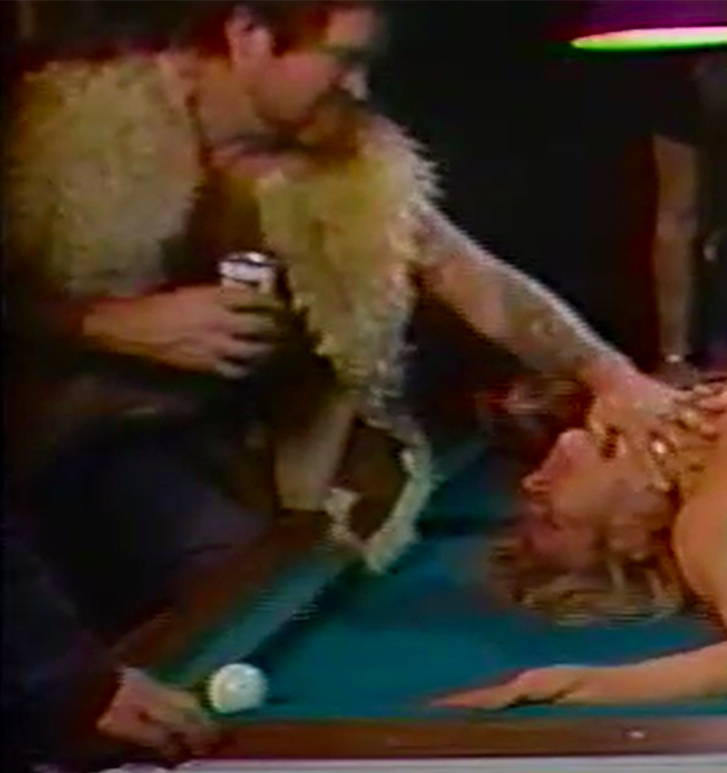 BARBARIAN FUR BIKER VESTS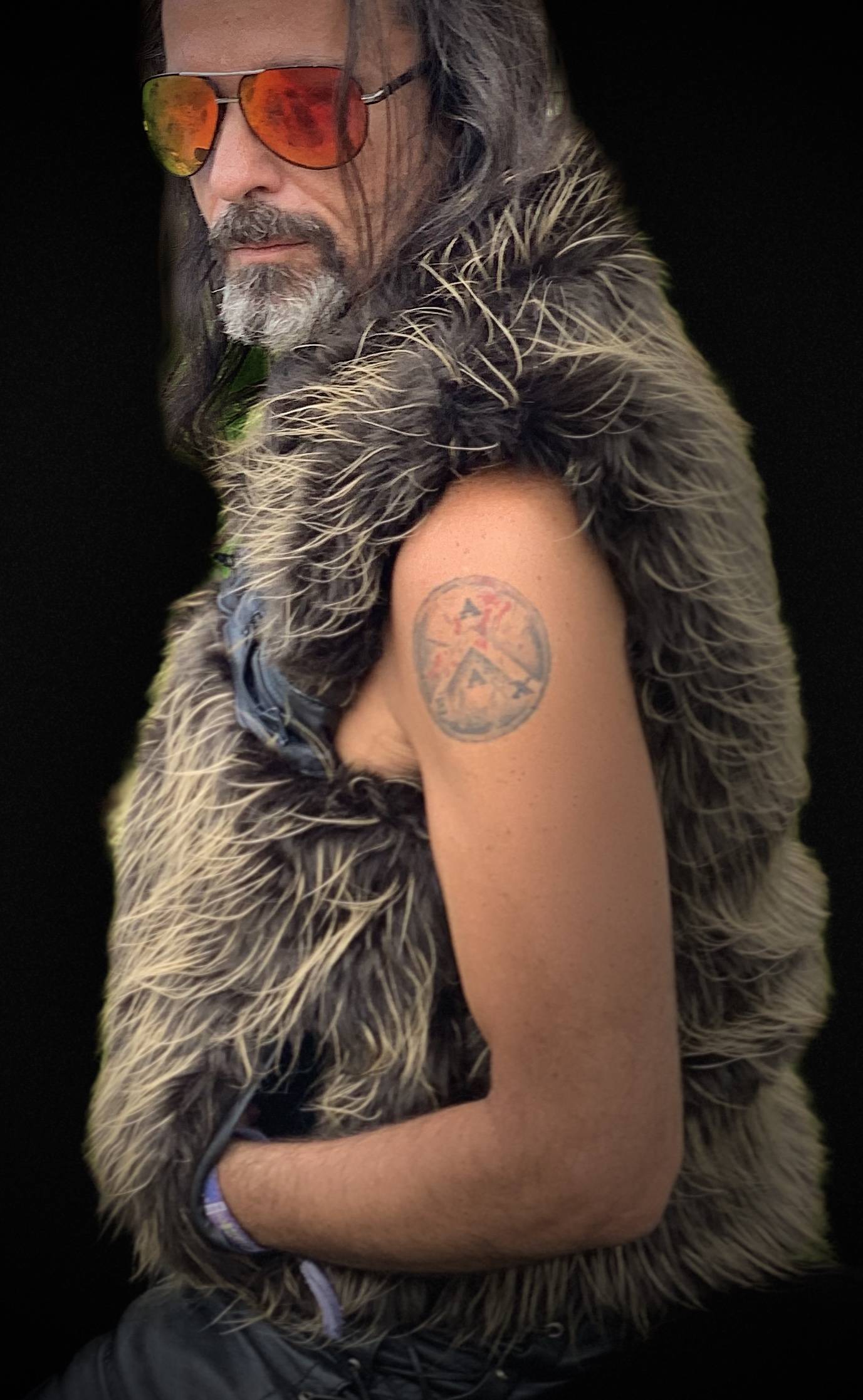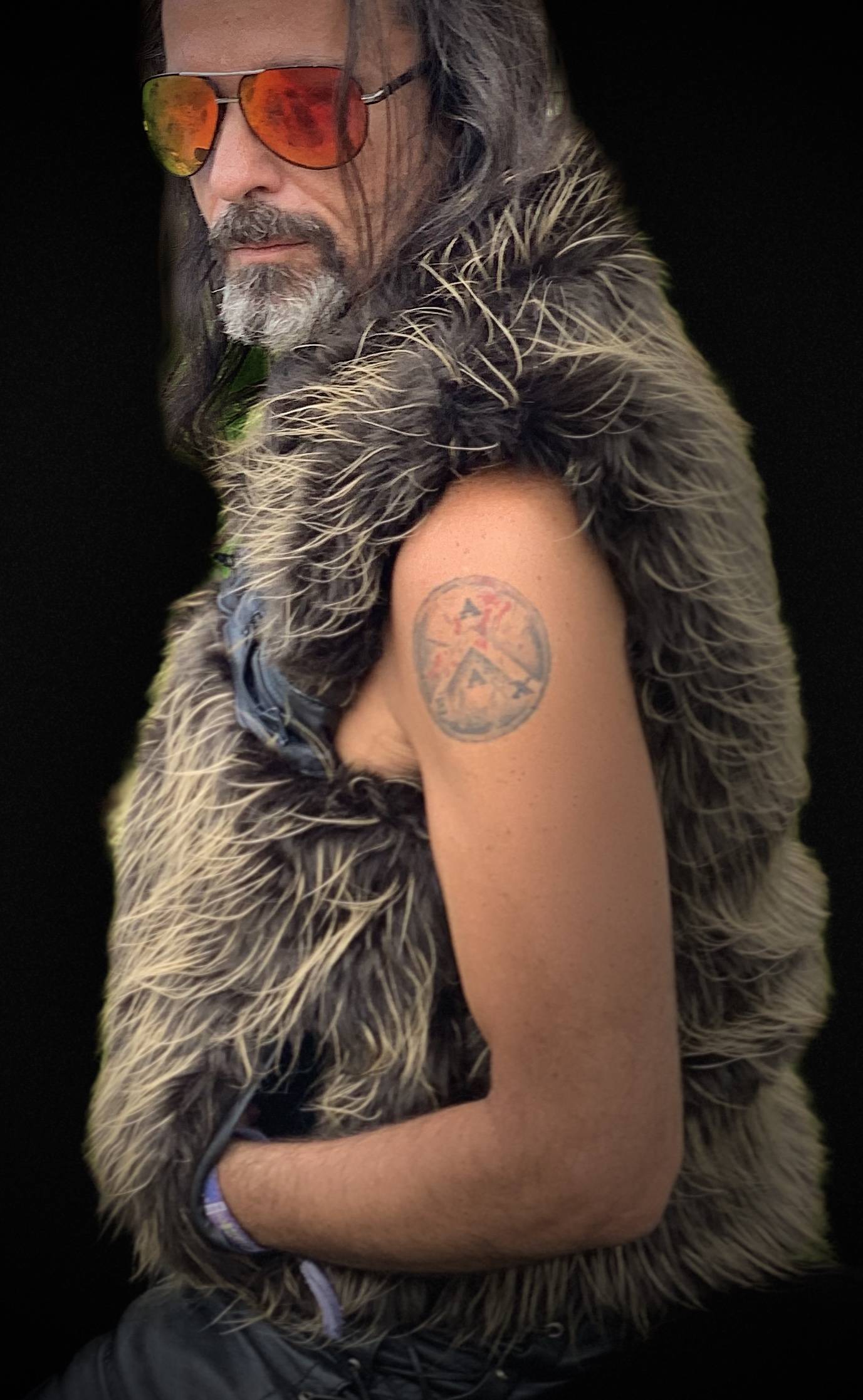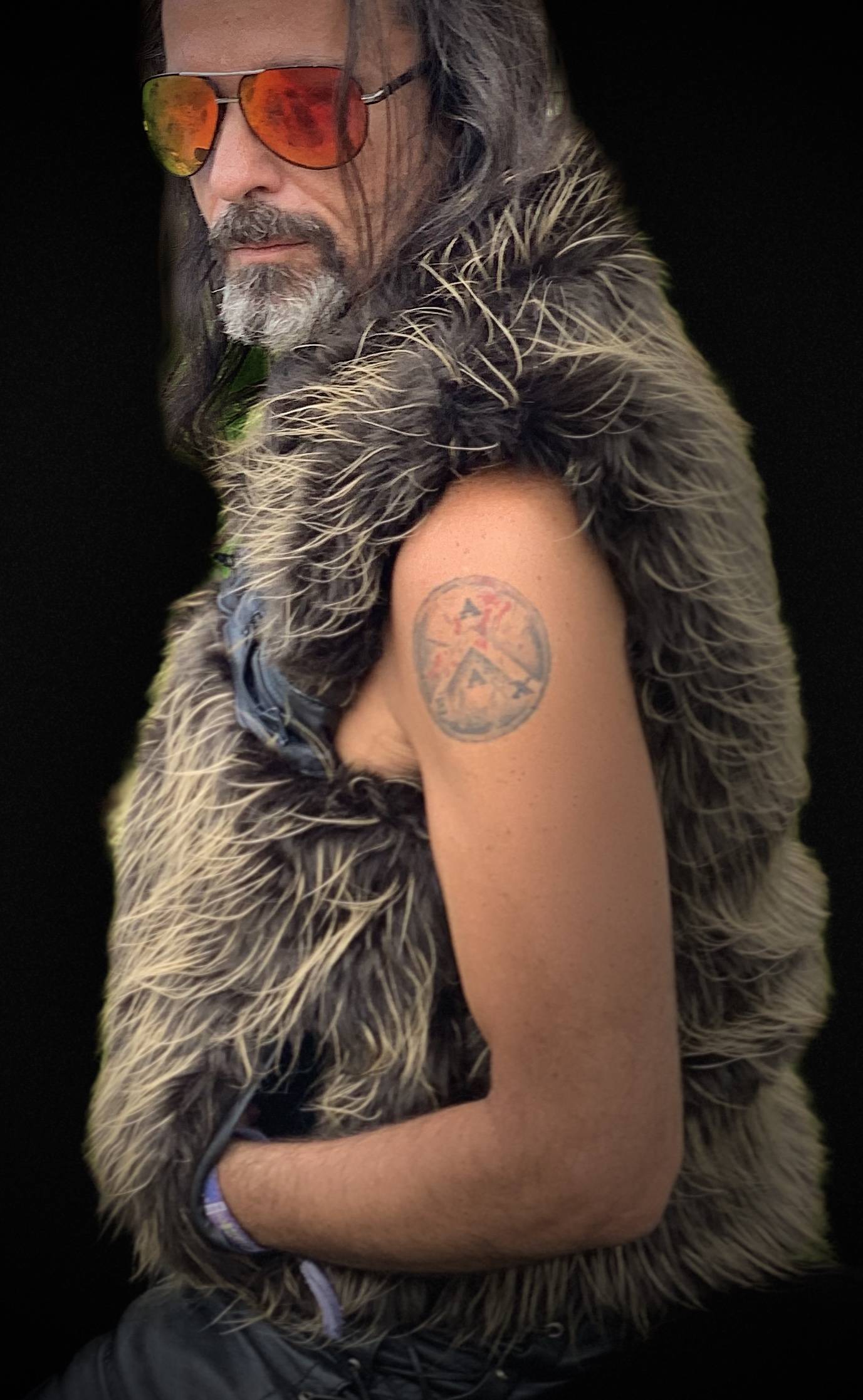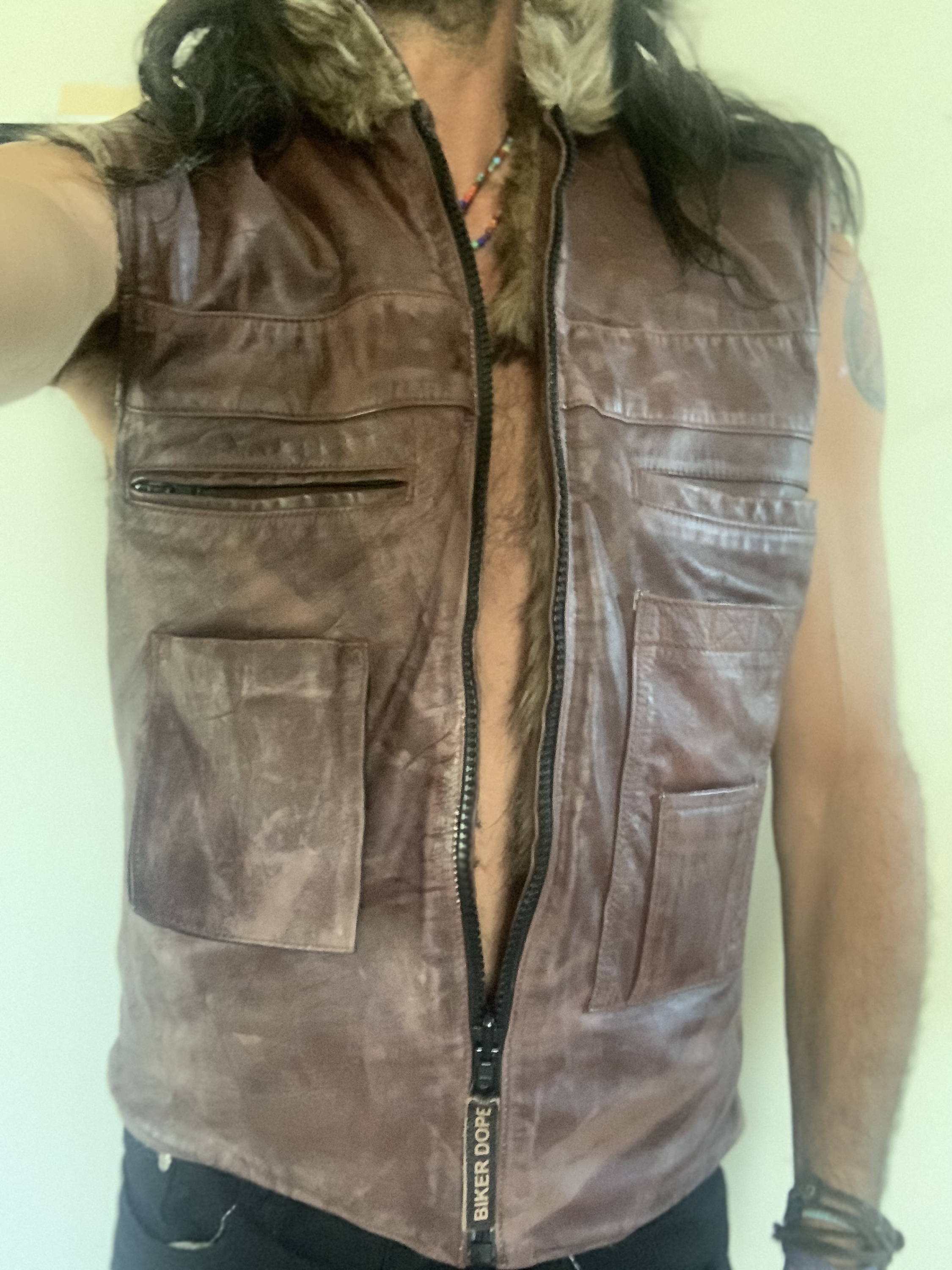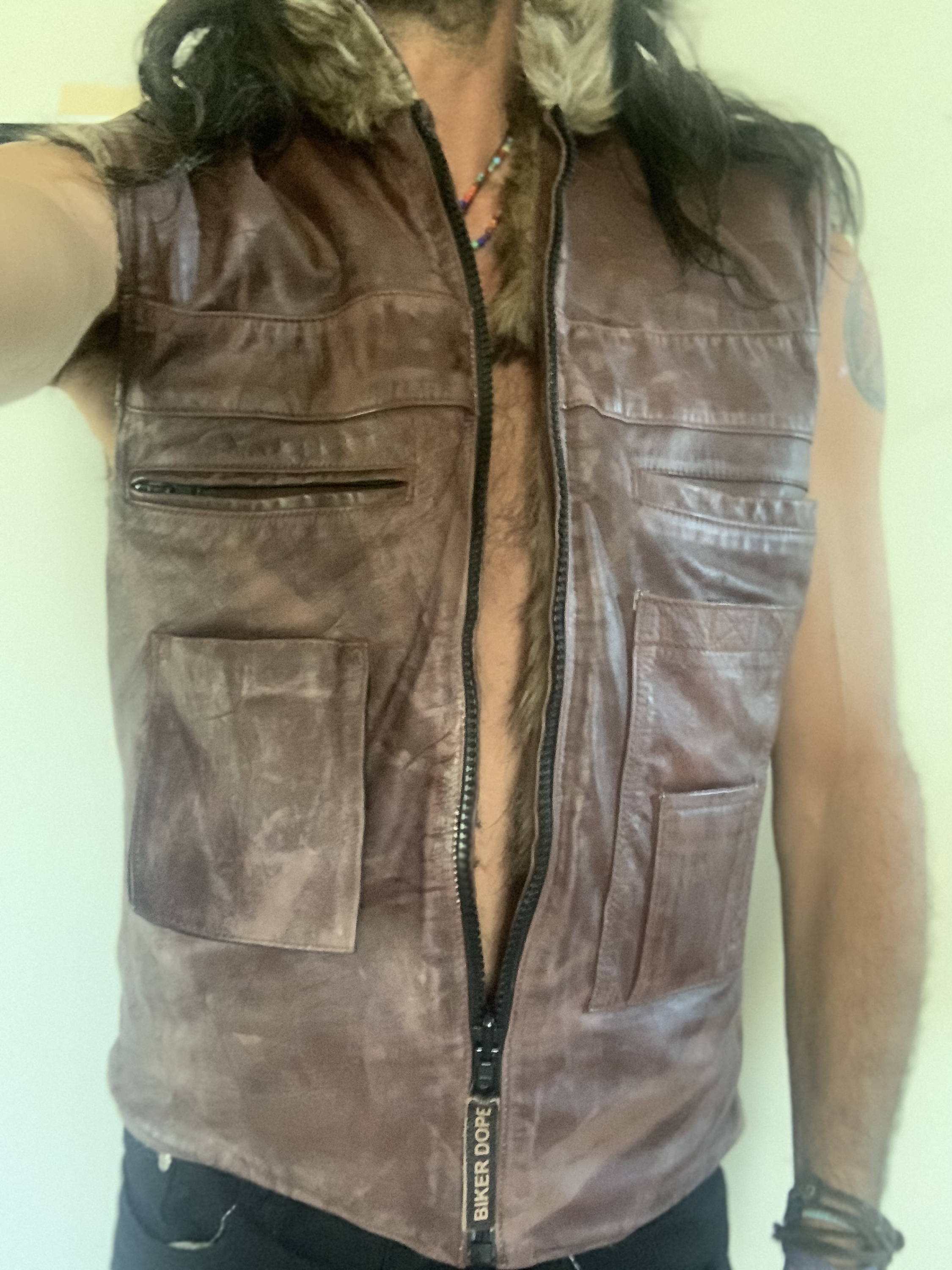 Choose any color and leather type
Polyester inner linning with a badass design
In ORDER NOTE section during checkout
1. ENTER YOUR IMAGE CHOICE
In ORDER NOTE section during checkout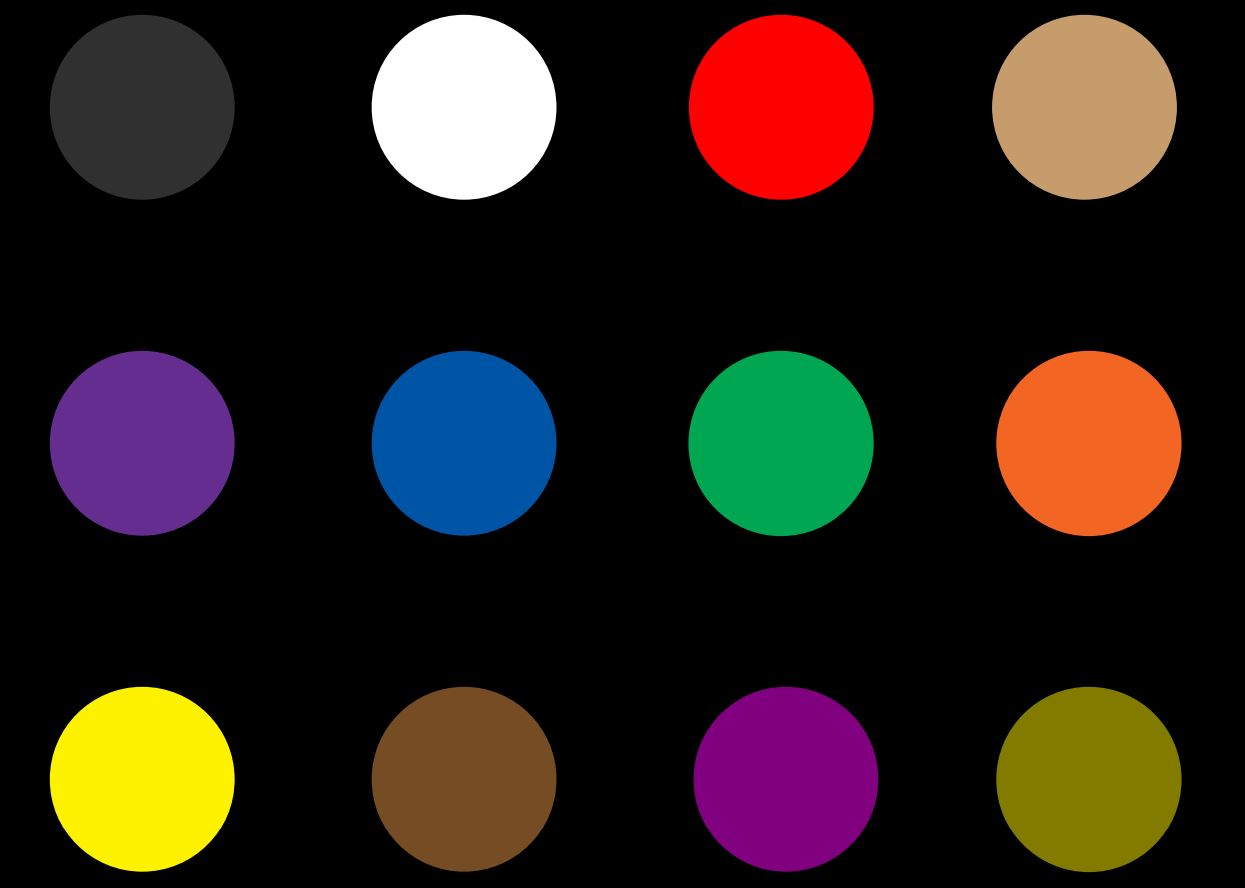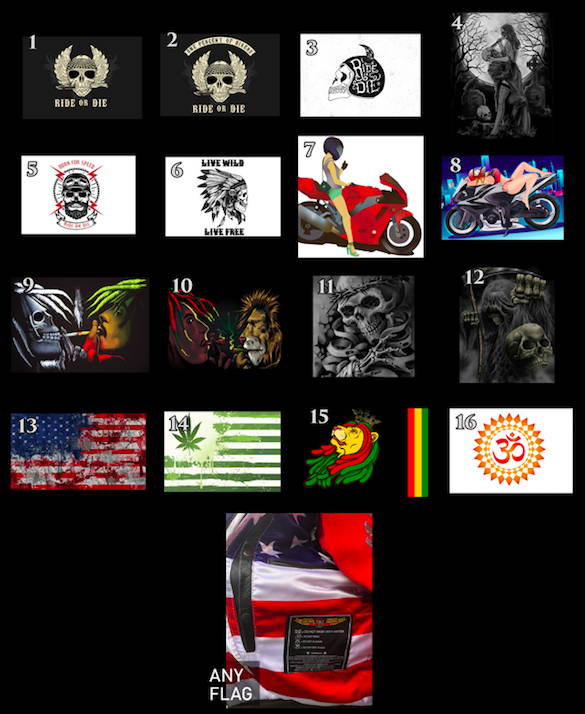 ENTER YOUR CHOICE OF LEATHER TYPE
In ORDER NOTE section during checkout
BUFFALO
Our Fav
Best look and feel
Most protective
SHEEPSKIN
Thinner, more supple
Cooler
Fancier
Least protective
COWHIDE
Traditional for bikers
Very protective
2. EMAIL US A CUSTOM DESIGN
We'll make a vector image (+$50)
Email your club logo, family member, or whatever
image you wanna rock on your lining to dopemaster@bikerdope.com
By ordering you certify that you own rights to the image
If you don't enter any choices in ORDER NOTE during Checkout, the default selections will be:
LINING: tan-colored buffalo leather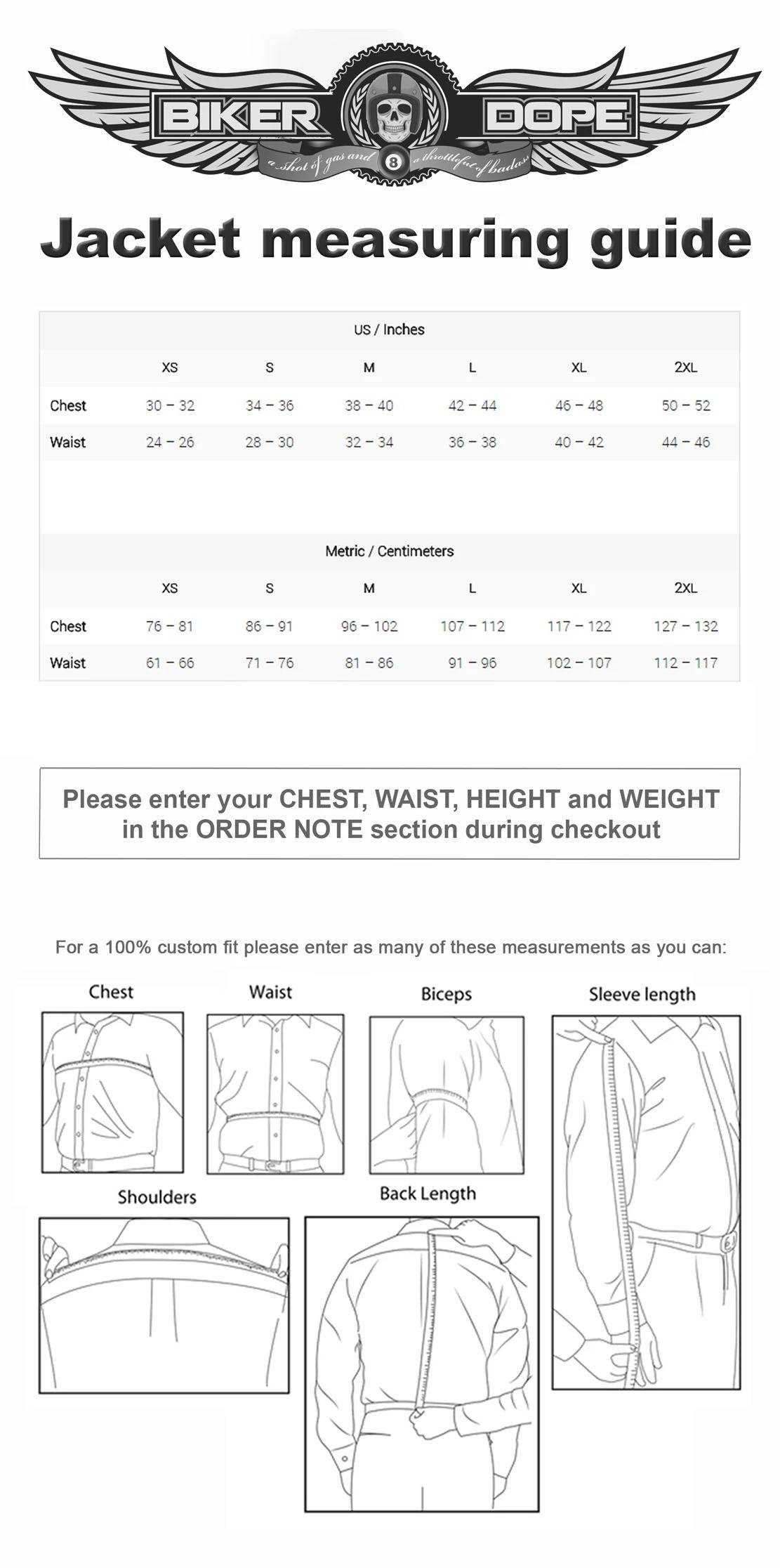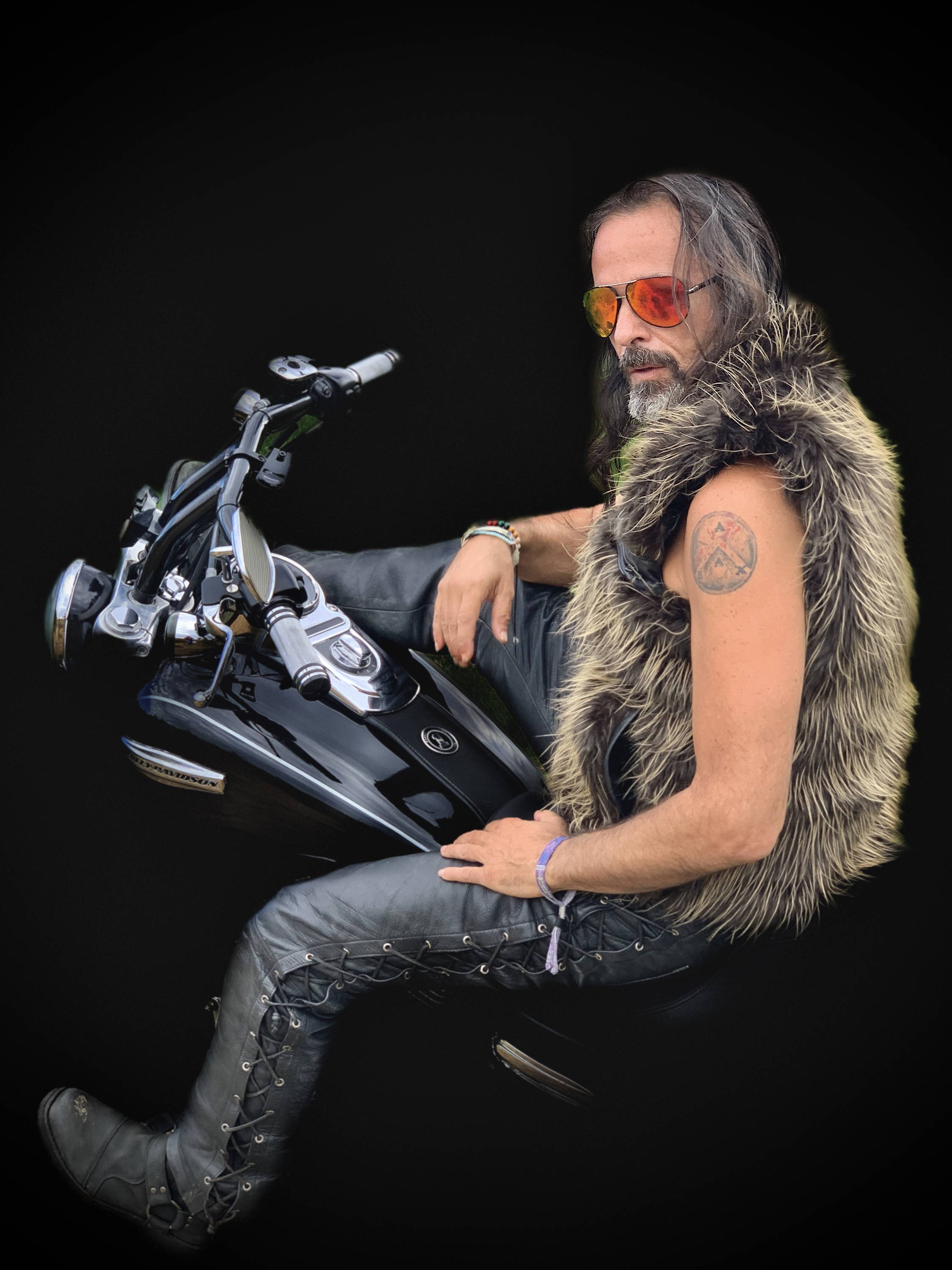 Barbarian Fur Vest
+
Cafe Racer Jacket